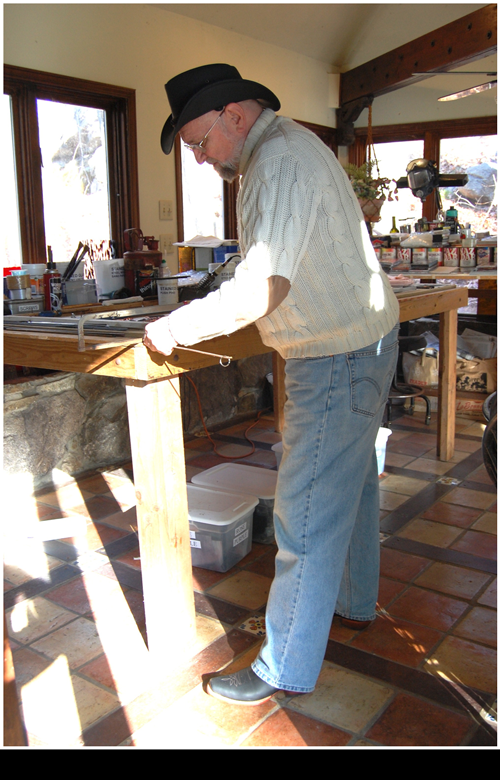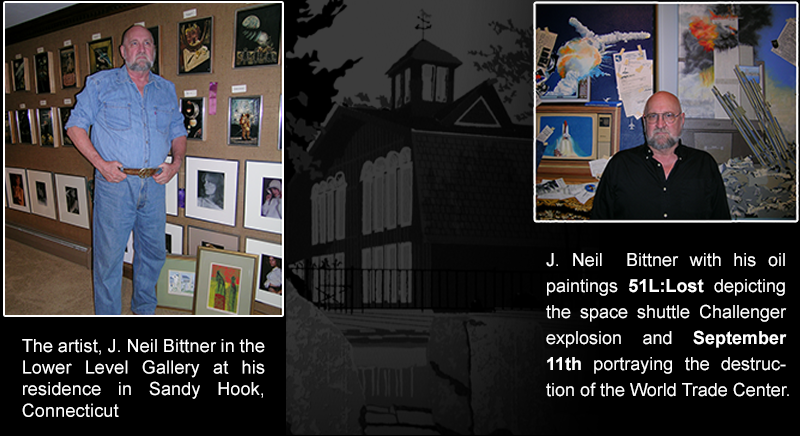 The works of master contemporary artist J. Neil Bittner are extensive in scope and displayed throughout the world in private collections.  His pieces are marked by precision and aesthetics that evoke a powerful emotional connection with the viewer.
The artist's award winning works are represented in six mediums: serigraphs, lithographs, oils, oil painting collages, stained glass and photography.  His landscapes and architectural studies enjoy particular popula

rity.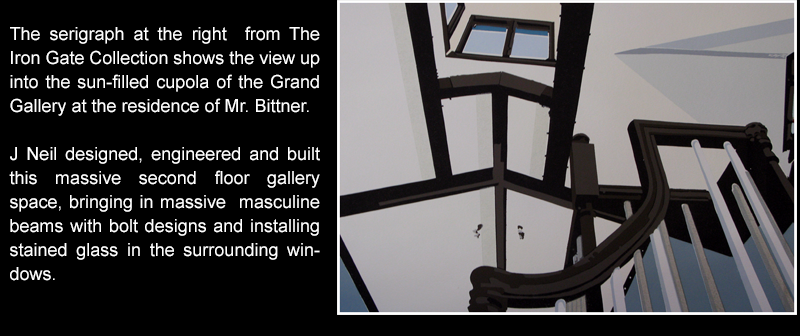 His next important painting

"51L: Lost"

was particularly personal since Mr. Bittner was an astronaut candidate for that flight. Here he again combines the different mediums, all done in oil paint to create a masterpiece that fools the eye and stirs the emotions.

51L

was requested by the White House for their permanent collection. Newspaper clippings regarding space programs were saved by the artist since Sputnik in 1958 when a rocket club he was part of sent rockets up higher than the United States government at the time.
Among his accomplishments is a triptych of oil paintings consisting of

51L:Lost

depicting the space shuttle Challenger explosion.  This painting received national attention culminating in an invitation one-man exhibition in the US Senate Russell Rotunda in Washington, DC.  The second piece,

September 11th

portrays the destruction of the World Trade Center.  His third, called

Flight of Souls

pays tribute to the Sandy Hook, CT massacre, a school his children attended.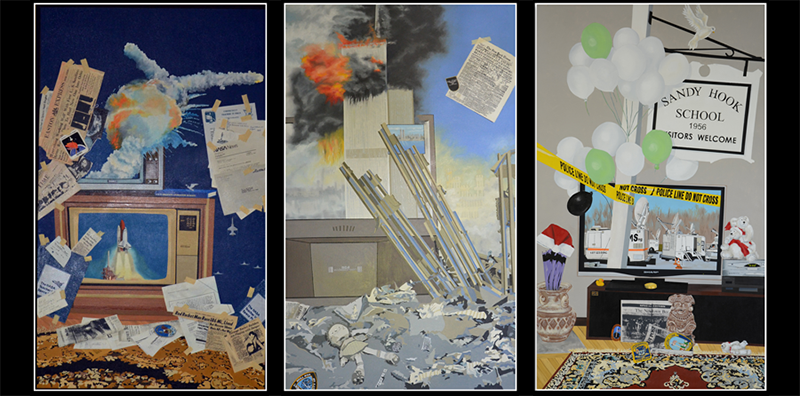 Oil Painting Collage

(Definition: Col-lage, an artistic composition of materials and objects pasted over a surface, often unifying lines and color, [French, from coller, to glue or paste]. In 1913 Picasso was the first artist to use this method as a Fine Art form.)
​​​​​​​

Serigraph (Silk Screen)

was introduced to Mr. Bittner while a graduate student working on his Master of Arts Degree in painting at Michigan State University.  Mr. Bittner went on to complete his Master of Arts and Master of Fine Arts degree in one and a half years, normally a three year program. Mr. Bittner was offered a position teaching Serigraphy, Lithography and Life Drawing at the University .
The Iron Gate Collection

is a limited edition suite of ten serigraphs printed during a three year period.  These were also featured in the Senate Russell rotunda exhibit.  Each work is composed of a myriad number of colors produced individually on a separate screen with a hand cut lacquer film.   

The Iron Gate Collection

is a limited collectors' edition in the purest sense – only twelve complete edition of the collection exist.  The remaining thirty eight prints of each subject are sold individually.  Mr. Bittner has since added three new serigraphs to the series.
Mr. Bittner has travelled extensively around the world and has documented his travels in diverse works of art. 
J. Neil's International limited edition works include 

Thira on Santorini

, a serigraph of the Greek island volcano with the city of Thira perched high on its slopes. 

 Shutters and Lace

, a narrow street in Mykonos rendered in aquas and blues, and

Callejón de las Flores

of Cordoba, capturing the essence of spring in Spain with flower-draped courtyards and alleyways.  The awe-inspiring mist shrouding Toltec Pyramids of the Yucatan, Block Island and scenes of New England are subjects of his other limited edition serigraphs.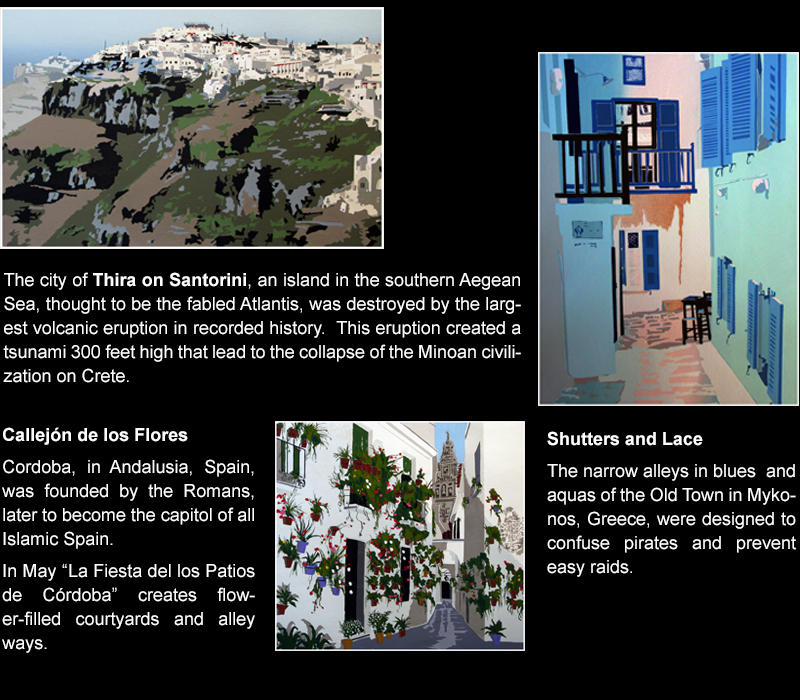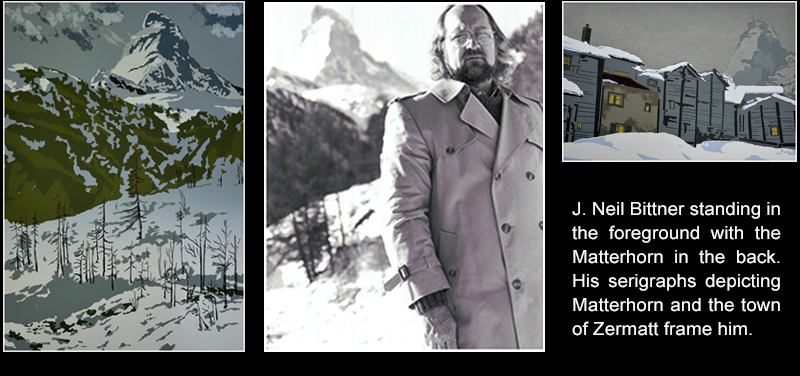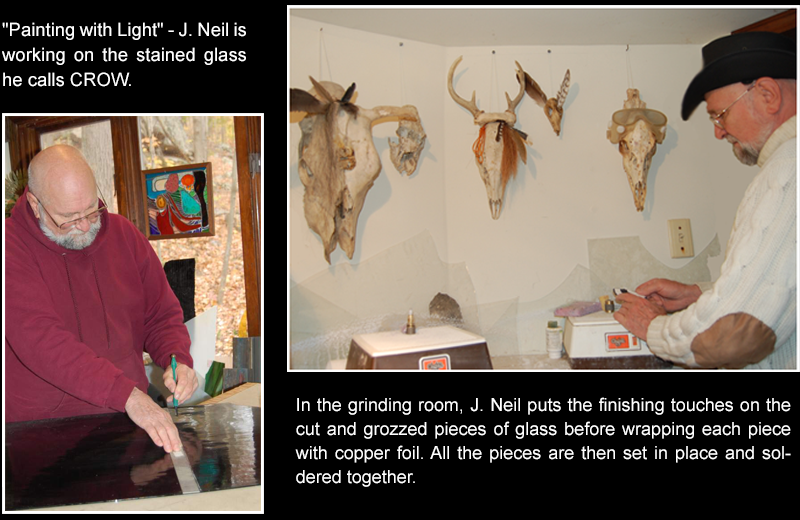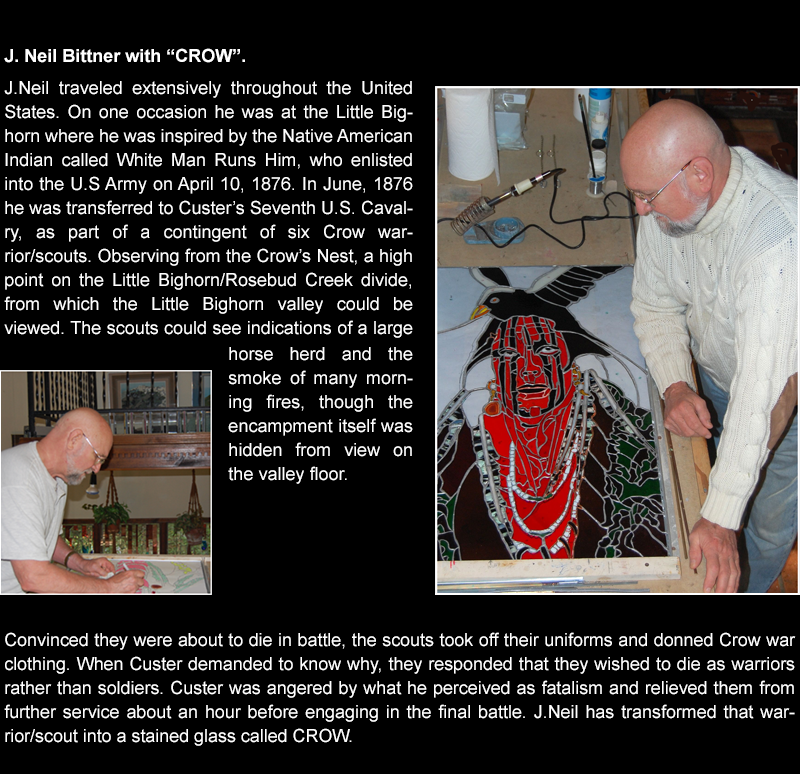 Mr. Bittner's newest endeavor is a series of self-portraits, both in oil painting collage and serigraphs.  Paintings such as

The Mad Hatter

and

Temporary Insanity

reflect the complex psychological makeup of the artist.