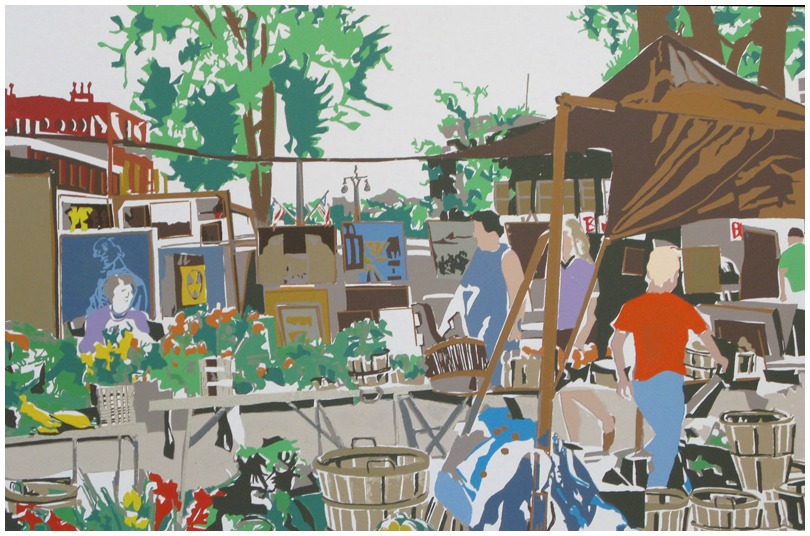 Original Limited Edition Serigraph

In Easton, Pennsylvania during the 1960's and 1970's an outdoor arts festival was held in the center of the town square along with a farmers market. At the time, artist's used easels to exhibit their work, unlike the elaborate tents used today. Look closely and you can see my work being exhibited. I was awarded a major prize in different categories, including Best of Show every year for 18 years. I did the same in the Atlantic City Boardwalk Show in New Jersey and the Mystic Outdoor Arts Festival in Connecticut, to name a few.
In 2013 I returned to exhibit in the Mystic show where I was awarded First Place. These exhibits bring from 100 to 600 artists from all over the United States.