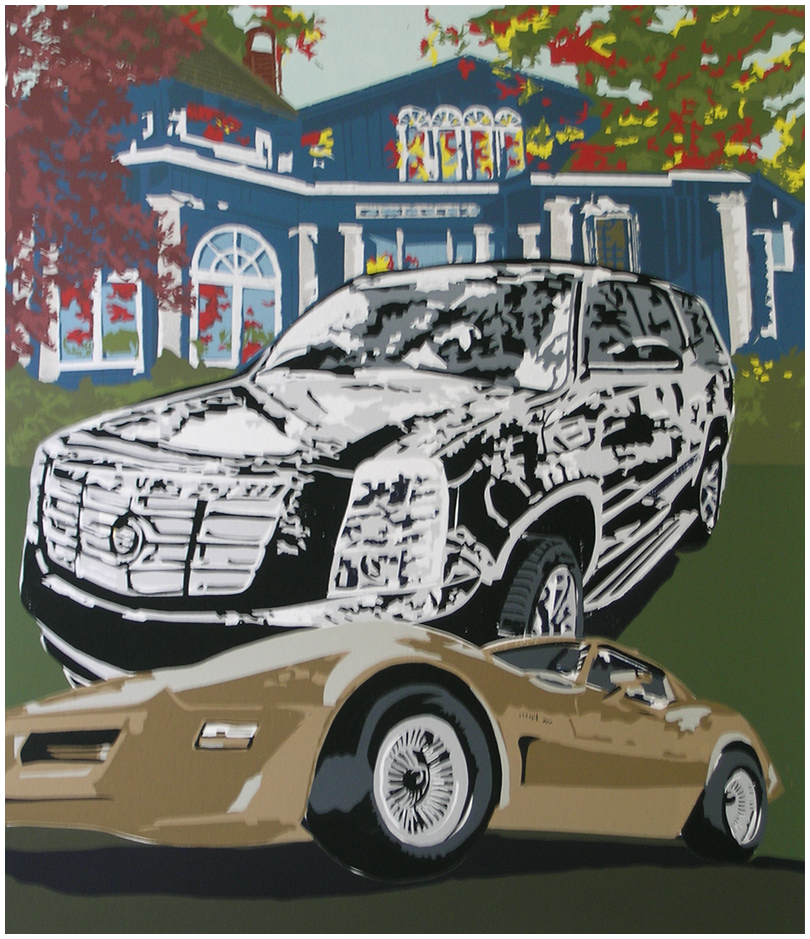 Original Limited Edition Serigraph

Velocity, the name given to my 1982 Collector's Edition Corvette.
It was the last year of the body style that was introduced in 1968 as well as the frame that was introduced in 1963. No manual transmission cars were built this year, the first time since 1955. It was the last of the 200hp V8 Big Block 350 cid (5.7 liters).
The new "Cross-Fire" fuel injection was introduced with computers controlling two fuel injectors making up to 80 adjustments per second to enhance drivability and fuel economy. This was the first fuel injected Corvette in 20 years, it also raised horsepower by 10. A solenoid operates a small flap in the hood allowing fresh air into the engine during full-throttle acceleration. A new automatic transmission has locking in all but first gear. The exhaust system was re-engineered to use smaller catalytic converters.
1982 was the first year a Corvette base price exceeded $20,000.  (22,537.59).This was the collector edition and only 6,759 were produced. The collector edition was unique in the fact that it was a hatchback with the rear glass opening to allow access to the storage area. The collector edition also had unique bronze solar screened t-tops. Also the crossed-flags emblem read "Collectors Edition" around the edge. The seats and steering wheel continued the two-tone color scheme as well. The Bowling Green plant closed in October of 1982 to begin re-tooling for the new 1984 C4 Corvette.